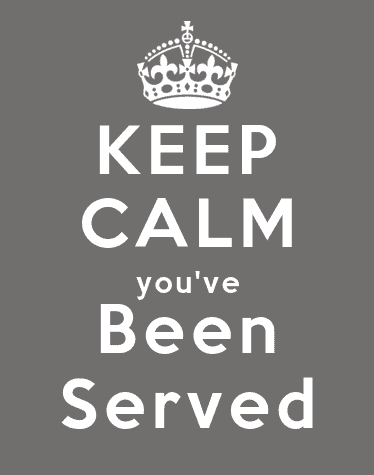 Serving a Valid 100% Legal Party Wall Notice is a the important first step in utilising the party wall etc act for most home owners.
At least 70% of self served notices we see aren't legal this article helps identify some of these pitfalls and is a follow on from this article: https://www.partywall.proself-serve-party-wall-notices/
Party Wall Notice - Self Serve?
As per https://www.partywall.proself-serve-party-wall-notices/
This is one of those questions we get asked a lot when potential clients contact us for some free advice.
It comes with a very simple answer and that is Yes there is nothing within the act which requires you to get someone else to write your notices for you that being said its worth taking note of just how little it costs in Party Wall Surveyor Fees to serve your notice.
Upon Appointment as a Party Wall Surveyor we inspect the served notices and letters of appointments and well above 70% of those served by an owner contain mistakes which make them invalid.
In fact we provide some excellent Party Wall Notice Templates below which are totally free to use:
Party Wall Notice - Get them right first time
First thing you need to do is understand the basics of the act, the easiest way to do this is to would be to download the latest Explanation booklet from the government. You can download that here this will give you a good understanding of the act and how to comply and is written for a home owners perspective. Party Wall Pro is currently working on an updated fully branded version and we will link to this when its available.
So you've got the template, you've read the guide book?
Don't fall in to the pitiful of the common party wall mistakes
Run a Land Registry Search
Address the Notice to the Legal Owners (all of them)
Include Foundation Details and Location Detail drawings with Section 6 notices
Use the correct notice template for the part of the act you are enacting.
Notice is correct its time to serve!
When it comes to serving you have three options
1st Class post
Hand Deliver
In certain circumstances and we would always suggest if needed use a Party Wall Surveyor (In a prominent place on the property)
In all most all circumstances 1st class post is going to be the most appropriate it is the legal standard and can be deemed delivered the next day, never been tempted to upgrade to recorded delivery, your best proof of serving when it comes to 1st Class Post is a Proof of Posting Certificate. We always advise if you are hand delivering or doing it in a prominent place that you photo / video the delivery so you have some proof at a later date if needed.
Professional Party Wall Notice Serving
We offer a Easy Professional Party Wall Notice service which is currently priced at £65 for one notice or £130 for two or more per per adjoining property.
This is an in agency appointment so falls outside of the Party Wall etc. Act, the process is simple you deliver to us suitable drawings from your professional designers and a list of planned works, we will then make an assessment of the correct notices to serve and give you a fee proposal per adjoining owner which needs to be served.
Then sit back and relax as we serve legal compliant notices on your behalf and follow up if necessary with a 10 day notice and with appointment as your Party Wall surveyor we can even make and handle 10(4) appointments on your behalf.
Your Local Professional Party Wall Surveyor
We are Professional Canterbury, Kent Based Party Wall Surveyors offering the full service of Party Wall Services.
Serving Notices
Party Wall Surveyor
Building Owners Party Wall Surveyor
Adjoining Owners Party Wall Surveyor
Schedules of Condition
10(4) Appointments
Friendly Qualified and Professional Advice - Free Email, Phone and in home visit by our Party Wall Surveyors before appointment, Limited to 30 min per Property and only covers questions surrounding the act, not guides on how to fill out notices etc.
To qualify the drawings and other documentation will need to be emailed, posted to us for pre-review.
Evening and Weekend Appointments Avaliable:
For in home visits and phone conversations weekend and evening visits are available including schedule of conditions for no extra fees.
Party Wall Surveyor Canterbury - Kent
We have provided DIY templates in the notices section at the top of the website for you to easily fill out if you know what you are doing these are based of Facility of Party Wall Surveyors documents and include our details for easy appointments should you need a party wall surveyor.
Should you need an expert Party Wall Surveyor Kent or generally on party wall matters please don't hesitate to contact us on 01843 808184 or email us at office@partywall.pro or use our contact form on the website.
We cover Canterbury, Margate, Ramsgate, Whitstable, Herne Bay, Folkestone, Dover, Deal, Ash, Sandwich, Faversham, Sittingbourne and Other Kent Locations for all Our Party Wall Surveyor works